Summary of Talks for 2019
| Date | Speaker | Topic | Venue |
| --- | --- | --- | --- |
| 15 Jan, Tue | Jennifer | The end of US Equity Market 10 years Bull Run | 9 Raffles Place #30-02 |
| 15 Feb, Fri | Kelvin Wong | Key Charts To Keep You Awake In 2019 | 6 Battery Rd, #20-01 |
| 19 Mar, Tue | Jonathan Tan | Why you should trade Dow Jones, S&P and Nasdaq and how you can do it profitably? | Bras Basah Complex, #04-37 |
| 23 Apr, Tue | Paul McLaren | So what's your troubles with options? | One Raffles Quay #28-01 |
| 7 May, Tue | Margaret Yang | Navigate big debt cycles - Market outlook in 2H2019 | 9 Raffles Place #30-02 |
| 12 Jun, Wed | Raymond Tan | Intro to Algo Robot Trading | 9 Raffles Place #30-02 |
| 18 Jul, Thu | Nicholas Tan | A review and continuation of the Dow Jones Index. Plus forecast and factors to watch out for | Village Hotel Bugis |
| 26 Aug, Mon | Wang Tao | Market discussion | 9 Raffles Place #30-02 |
| 24 Sep, Tue | Ang Kar Yong | Elliott Wave 2.0 | 9 Raffles Place #30-02 |
| 8 Oct, Tue | Patrick Yeo Ek Meng | Petroleum and the Energy Market | 9 Raffles Place #30-02 |
| 5 Nov, Tue | Gavin Maguire | Around the world with 3 volatile commodity markets | 9 Raffles Place #30-02 |
Details of Talks
15 Jan

The end of US Equity Market 10 years Bull Run Outline

Beside S&P500, Dow Jones, NASDAQ, Jennifer will forecast GDAXI, FTSE100, STOXX, Hang Seng, SSEC and STI, Forex: USDSGD and US Index.

9 Raffles Place #30-02
Republic Plaza Tower 1
Singapore 048619


15 Jan (Tue), 7pm - 9pm
Speaker Profile
Jennifer
---
15 Feb

Key Charts To Keep You Awake In 2019 Outline
U.S, the market leader for stocks since the Mar 2009 bottom had finally succumbed to downside pressure where the S&P 500 declined by 20% from its all-time high of 2941 printed on 21 Sep 2018 to hit a low of 2346 on 26 Dec 2018 amid a slowing global economy. Interestingly, since 26 Dec 2018, global stock markets have rallied by 9% to 13% that shrugged off worries from revenue downgrades from key bellwether stocks such as Apple and FedEx. To make things more controversial, on 23 Dec 2018, it was reported that the U.S. Treasury secretary had a "pep talk" with top U.S. bankers to find out whether there is any stress in the U.S. financial system. To seasoned market watchers, this "call" from the U.S. Treasury secretary can be implied the assemble of the controversial "Plunge Protection Team" to support any further decline in the stock market. On top of that, there was sudden string of "Fed talks" from officials including Fed Chair Powell that advocated patience in raising the Fed funds interest rate.
Right now, there is debate whether global policy leaders are trying to extend the life of an ageing bull market for risk assets and engineer another impulsive up move phase similar in Oct 2011 and Feb 2016. To make better sense of the current situation, I will be sharing various key charts drawn from economic data and technical analysis charting on various key asset classes that covers the whole spectrum of the markets from stocks, FX, commodities and even cryptocurrencies to navigate a cloudy 2019.
6 Battery Rd, #20-01
Singapore 049909


15 Feb (Fri), 7pm - 9pm
Speaker Profile
Kelvin Wong, Chief Technical Strategist (Asia), City Index
Kelvin has over 12 years' experience in providing market research and employs a combination of fundamental and technical analysis, specialising in utilising Elliot Wave and Fibonacci analysis. He has worked at leading research firms and hedge funds as an FX and equities analyst and, before joining City Index in August 2013, was a senior equities and indices analyst at French research firm BBSP where he advised Asian hedge funds and international investment banks. Kelvin has a Certified Financial Technician (CFTe) award from the International Federation of Technical Analysts (IFTA) and is a member of the IFTA. He has conducted technical analysis seminars and training programmes for thousands of private traders in Singapore and Malaysia.
---
19 Mar

Why you should trade Dow Jones, S&P and Nasdaq and how you can do it profitably?

Outline
Wouldn't it be good if you could find a easy and profitable strategy to trade the US indices? Find out how you can do it in this special TASS workshop where using simple technical analysis, you can trade the US indices intraday and have your profits before you go to sleep.

231 Bain St, #04-37 Bras Basah Complex, Singapore 180231


19 Mar (Tue), 7pm - 9pm
Speaker Profile
Jonathan Tan is one of the most sought-after trader featured on YouTube. He trades various markets from Singapore stocks to US markets. In addition, his speciality is in trading Hang Seng, Dow Jones / S&P500 Futures and also in Forex and commodities. He shares his views on the market and how to trade using Technical Analysis. A charismatic speaker who has trained hundreds of people around the region both online and offline, his views and regular updates are widely followed and sought after by traders.



---
23 Apr

So what's your troubles with options? Session Introduction

Options are often misperceived, misunderstood and misused in many trading and investing portfolios. Paul looks at the three stages in the options journey, and the issues surrounding each.
Perception
Education
Trading
Without effectively dealing with the issues surrounding the current stage, traders are unlikely going to progress successfully to the next stage. Paul will demonstrate to the audience that options are not the monster they are portrayed to be! Be prepared for an interactive and informative session.
Session Outline
Options Perception - Dealing with the myths
Most options expire worthless
Options are risky
Options are for expert traders
Options are complicated
Options Education
Is there an inherent problem with the way options are taught?
Do some who teach options suffer from the Curse of Knowledge?
How well does Technical Analysis and Options Trading integrate?
Options Trading
The 8 most common mistakes of options trading
Cognitive biases with options trading
Speaker Profile
Paul McLaren, the creator of the RoToR Payoff Diagram®, is the Managing Director of Enhance Your Options Pty Ltd, an Australian-based company specialising in options education and training. Paul is an entertaining and highly regarded speaker having delivered presentations in Australia, USA, United Kingdom, Europe, South-East Asia and New Zealand and presented global webinars for the CMT Association and IFTA. He also recently presented at the IFTA 2018 conference in Kuala Lumpur, Malaysia and previously at the IFTA 2017 Conference in Milan, Italy.
---
7 May

Navigate big debt cycles - Market outlook in 2H2019 Synopsis

Margaret will share with you on her macroeconomic view through the big debt cycles, inspired by Ray Dalio's latest book Principles for Navigating Big Debt Crisis. Technical Analysis elements will also be infused in her analysis of major equity indices, commodities and selected stocks. Global economy has settled on a soft foot at the start of 2019, and Federal Reserve has led global central bank into easing cycle again. Interest rate hikes are paused. Will the confrontation between US and China eventually catalyst a negative spiral in fundamentals and pop the largest debt bubble ever? Join this unique seminar to understand more.

9 Raffles Place #30-02
Republic Plaza Tower 1
Singapore 048619


7 May (Tue), 7pm - 9pm
Speaker Profile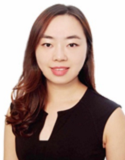 Margaret Yang Yan, CFA, is the market analyst of CMC Market. With years of trading experience in stocks, futures, bonds and derivatives, she brought us fresh insight of Indices and macro-economics.

CMC Markets' Market Analyst, Margaret has a dealing and trading background. She has traded equities, futures, options, ETFs and fixed income, across regional and global markets for many years. Her exposure to fund management – specialising in hedging – provides a knowledge of risk management, and fresh insight into markets in and beyond our region.

Margaret is fluent in Chinese and English and she is frequently invited for live interviews with Channel News Asia, Bloomberg TV, and local radio programs 938 and 958. Her market insights are often cited in financial media such as Financial Times, Wall Street Journal, Yahoo Finance, Business Times, Bloomberg, and Straits Times.
---
12 Jun

Intro to Algo Robot Trading Outline
Social Copy Trading Platform.
Requirement for DIY Algo Robot Trading.
How to develop Robot or EA (Expert Advisor)?
Where to download free EA?
Latest trend in Algo Robot development.
9 Raffles Place #30-02
Republic Plaza Tower 1
Singapore 048619


12 Jun (Wed), 7pm - 9pm
Speaker Profile
Raymond Tan
graduated from National University of Singapore major in Computer Science and Mathematics. Diploma in Investment from Institute of Banking & Finance (IBF)
Worked with financial companies including Government of Singapore Investment Corporation (GIC) and top international money broking house for over 20 years as System Development Manager
Started full time trading as SGX TMI (Trading Member Individual) since 2006
Currently a full time private trader
Trading instrument include forex, commodities and futures derivatives
With strong programming background, Raymond is one of the pioneers in developing auto trading system via Expert Advisor in MT4 platform since 2005
Raymond has developed many systems over past 10 years
Ninja-system5 was top 10 of Zulutrader signal provider list in year 2010
Ninja-system3 achieved 767% in one year from May2013-May2014 by myfxbook
Founder and Developer of Hang Seng Turning Point System (HS TPS). Conducted many classroom session since 2015. Detail at Advance Turning Point Index Coaching ---> http://AdvanceTPS.blogspot.com
---
18 Jul

A review and continuation of the Dow Jones Index. Plus forecast and factors to watch out for Outline

In this talk, we will review the Dow Jones cycle which we covered at the previous AGM.
- Is the bullish cycle for the Dow still intact or has the bear comes out of hibernation?
- Are the current factors still in play or are they replaced by the inverted yield curve?
- Going forward, what are the events and factors to watch out for?
Find out after voting for your TASS's president and committee.

Landmark Restaurant
Village Hotel Bugis
390 Victoria Street, #05-01
Singapore 188061



[How to get there?]
18 Jul (Thu), 6:30pm - 10pm
Speaker Profile
Nicholas Tan has more than 20 years of experience in the area of foreign exchange (forex) trading. He worked for 13 years as a forex trader with banks in Singapore, gathering much invaluable experience in the process. He rose from the ranks to vice president, making millions for the banks in those years. From 2005 to 2008, Nicholas Tan was involved in the Diploma in Wealth Management Course at a private institute where he taught as a free lance lecturer, a module on forex and CFD Trading (stock market). In conjunction with Rank Books and Rank Seminar, Nicholas Tan has been running monthly forex trading classes since 2007. This class is now Singapore's longest running forex class, and has exposed hundreds of participants to his simple yet highly effective forex trading techniques. Besides a Bachelor Degree in Business Administration from the National University of Singapore, Nicholas Tan is also a Chartered Market Technician (CMT) and a Certified Financial Technician (CFTe).
Event Agenda
6:30pm Registration opens
6:30pm Buffet dinner (until 10pm)
7:30pm Annual General Meeting
8:00pm TASS Talk
[This event is only for TASS Members; Non-members are welcomed to join as TASS member.]
---
26 Aug

Market discussion by Wang Tao Outline
Wang Tao will moderate a session to discuss indices, commodities and major FX pairs.
The discussion will also include the tools expected to use: support and resistance, indicators, candlestick, Fibonacci ratio, wave theory, etc.
9 Raffles Place #30-02
Republic Plaza Tower 1
Singapore 048619


26 Aug (Mon), 7pm - 9pm
---
24 Sep

Elliott Wave 2.0 Outline

Synosis: A 5-step Framework to Trading the Wave Theory
1 - Directional Bias
2 - Pattern Recognition
3 - Fractal Confirmation
4 - Termination Points
5 - Market Forecast

9 Raffles Place #30-02
Republic Plaza Tower 1
Singapore 048619


24 Sep (Tue), 7pm - 9pm
Speaker Profile
Ang Kar Yong was once featured in Channel News Asia's Money and a Social Guru on the eToro social trading platform where he led the path for more than a thousand traders in confusing market conditions by sharing his trading strategies through forums and blog posts. Today, he leads a team of traders and trainers at Alpha Play Trading School, coaching students from all over the world.
---
8 Oct

Petroleum and the Energy Market Outline
What is Petroleum and Crude Oil?
The Composition of Crude Oil
World Benchmarks of Crude oil trading
Products derives from Crude Oil and their Uses
Major Oil Producing and Consuming Countries
Organisation of Oil Exporting Countries (OPEC)
Trading Crude oil Futures contracts on CME and ICE
9 Raffles Place #30-02
Republic Plaza Tower 1
Singapore 048619


8 Oct 2019 (Tue), 7pm - 9pm
Speaker Profile
YEO EK MENG (杨易明)
Yeo Ek Meng Patrick is the Director of Commodities in Global Sales at the Straits Financial Group in Singapore. The company is a brokerage and commodities services company and is part of the CWT logistic group. His responsibilities include providing Brokerage services, Business Development, Marketing and Building new relationships with Customers.
Mr. Yeo Ek Meng has more than 35 years of experience in the global derivatives markets specialize in futures, options and commodities. He started his career as a bullion dealer in gold and silver in 1981. Prior to joining the Straits Financial in 2016, he worked for the Singapore Exchange for 9 years as a director for commodities markets. Mr. Yeo had also held senior positions in his previous companies which include Man Financial, Refco Singapore and Ong First Pte Ltd.
With his industry experience, Mr. Yeo has also been a regular speaker for seminars, training courses and conferences, covering futures, options and commodities.
---
5 Nov

Around the world with 3 volatile commodity markets Outline
Sergeant Soybeans: On the front line of the US – China trade war
Crude Oil & the Black Swans
Fickle Nickel and the long & dirty road to cleaner cars
9 Raffles Place #30-02
Republic Plaza Tower 1
Singapore 048619


5 Nov 2019 (Tue), 7pm - 9pm
Speaker Profile
Gavin Maguire, Editor in Charge, Asia Commodities, Reuters News
Gavin manages the news production and strategy for the region's team of reporters and editors, covering all aspects of the agriculture, energy and metals arenas. Prior to that, Gavin was the Reuters Agriculture Markets Columnist, producing original commentary and analysis on global grain, oilseed and livestock markets. Before joining Reuters, Gavin was the Director of Research at Iowa Grain Company, an independent Chicago-based trading firm, where he helped market professionals formulate hedging and trading strategies. Gavin began his career in the commodities arena as a journalist with Bridge News, covering the metals markets in London before moving to New York in 2001.
---