Summary of Talks for 2018
| Date | Speaker | Topic | Venue |
| --- | --- | --- | --- |
| 15 Jan, Mon | Ivan Koh | Using Fibonacci Trading to Forecast 2018 World Markets: Stocks & Index , FOREX, Gold, Crude Oil & Commodities | 9 Raffles Place #30-02 |
| 28 Feb, Wed | Collin Seow | Price Management - Swing Trading: MA-CCI System | 6 Battery Road #20-01 |
| 9 Apr, Mon | Chris Long | 3 Strategies to Profit from the Future of Money | 6 Battery Rd, #20-01 |
| 4 May, Fri | NTAA | Talk by The Nippon Technical Analysts Association (NTAA) | 9 Raffles Place #30-02 |
| 14 May, Mon | Paul McLaren | Trading: It's completely mental! | 6 Battery Road #20-01 |
| 6 Jun, Wed | Tan Buck Koon | A Top-Down Approach to Investment | 9 Raffles Place #30-02 |
| 25 Jul, Wed | Nicholas Tan | Cycle Analysis on the Dow Jones Index (AGM will be conducted prior to the talk) | Village Hotel Bugis |
| 2 Aug, Thu | Derick Tan | How to combine Cycle Analysis (CA) and TA to profit from the last leg of the U.S. bull market and different investment asset classes | 9 Raffles Place #30-02 |
| 27 Sep, Thu | Soh Tiong Hum | Pick winning trades with this systematic method - relative strength overlay | 9 Raffles Place #30-02 |
| 25 Oct, Thu | Ang Kar Yong | Elliott Wave Principles | 9 Raffles Place #30-02 |
| 3 Dec, Mon | Tan Buck Koon | 2019 Market Macro: Powell vs Trump; Trump vs Xi | 9 Raffles Place #30-02 |
Details of Talks
15 Jan

Using Fibonacci Trading to Forecast 2018 World Markets: Stocks & Index , FOREX, Gold, Crude Oil & Commodities

9 Raffles Place #30-02
Republic Plaza Tower 1
Singapore 048619


15 Jan (Mon), 7pm - 9pm
Outline
What is "Trade What You See"
Pattern Recognition
Trade Setup
Why Fibonacci Trading Analysis
Gartley Harmonic Box
Price Reversal Zones (PRZ)
Trade Setup
Speaker Profile
Ivan Koh
---
28 Feb

Price Management- Swing Trading: MA-CCI System

6 Battery Rd, #20-01
Singapore 049909


28 Feb (Wed), 7pm - 9pm
Speaker Profile
Collin Seow was a Top-Tier Principal Remisier with Phillip Securities and is the founder of Collinseow.com / TradersGPS. He is a qualified Chartered Portfolio Manager (CPM) holding a Certified Financial Technician (CTFe) qualification, plus a member of MENSA Singapore. PhillipCFD had awarded him the Top 10 Achievers for 5 consecutive years.
A regular speaker at various financial conferences, he combines his unique brand of "street-smarts with heart" in trading. He is also a bi-weekly Columnist of Shares Investment Publications and has been featured in the book titled "Secrets of Highly Profitable Traders" which is in The Straits Times national bestseller list for 24 weeks.
A charismatic trainer, he equips people with trading and investment strategies that help them navigate through the increasing complex financial markets.
---
9 Apr

3 Strategies to profit from the Future of Money

6 Battery Rd, #20-01
Singapore 049909


9 Apr (Mon), 7pm - 9pm
Outline
Blockchain technology and why it is disrupting industries
Bitcoin and why it is the future of money
What are macro trends surrounding crypto currencies
3 strategies to profit from the future of money
Speaker Profile
Chris Long, Crytocurrency Analyst and Founder of CryptoTrader.Sg
Chris holds a MSc Applied Finance from the Singapore Management University and is the sole recipient of the 2015 Columbia Threadneedle Investment Award. He has been working in the banking industry as an investment banker before starting CryptoTrader.sg in 2017.
Chris has a knack for simplifying the complex, identifying trends and helping people obtain investment insights. Always seeking passive income, he has achieved reasonable success investing in equity (~15% per annum), but his foray into Bitcoin and other Cryptocurrencies has reaped returns that are much higher.
Chris now aims to share his knowledge and help others achieve the same level of success.
---
4 May

Talk by The Nippon Technical Analysts Association (NTAA)

9 Raffles Place #30-02
Republic Plaza Tower 1
Singapore 048619


4 May (Fri), 7pm - 9pm
Outline
1. Variable Cycle Moving Average (VCMA)
How to extract trends with time dependent parameters
Variable Cycle Moving Average ("VCMA") is originally developed by Mr.Niimi and will be submitted a thesis to Nippon Technical Analyst ("NTAA") in 2018. VCMA is one of the adaptive/integrated moving averages focusing on trend cycles of time series. Comparing to the backtest type approaches specifying promising parameters of moving averages, VCMA will actively identify them ("cycle dependent parameters") following the current trend cycles and achieve better performance than traditional moving average strategies. It is not a quants and magic techniques. You can easily calculate VCM based on your computer and utilize it for your investments.

By Akihiro Niimi, MFTA
IFTA Asia-Pacific Vice President / AIFAM Asset Management, President
2. Forecasting Asian stock market on "Ichimoku"
Ichimoku is a technical analysis method developed by Goichi Hosoda, through his many years of research in financial markets. Even 30 years after Hosoda's death, Ichimoku is still widely used by traders and investors as an effective tool to analyze markets and trade with in Japan. Many of you may particularly know about "kumo (cloud)". However, although Ichimoku is starting to be popularized by an increasing number of traders and investors around the world, it does not seem to be utilized as widely and as effectively as it is in Japan. The reason why, Ichimoku is an integrated set of multi-facet market analysis principles, and techniques including price projection, time projection, wave analysis and more. In my presentation, I will mainly analyze main Asian index by using price projection and time projection on Ichimoku.

By Yukitoshi Higashino, MFTA
NTAA Director / DZH Financial Research, Chief Technical Strategist of the Equity Research team
3. New Trend of Technical Analysis in combination with Fundamental approach and Behavioral finance theory
There are three points in my presentation as below. The first point is the changes in the environment surrounding Japanese investment and asset management industry. The second point is outline comparison of fundamental analysis, behavioral finance theory, technical analysis. The third point is the latest trend surrounding technical analysis in Japan regarding diversification and integration of other investment methods. While Artificial Intelligence("AI ") is spreading to the investment and asset management industry, I would like to think about how to make use of human strengths in investment.

Takashi Nakamura, MFTA, MBA, MA, CIIA, CFP, MRICS
IFTA Secretary, Development Director, and Asia-Pacific Affairs / Senior strategist, Tokai-Tokyo Research Institute
Speaker Profile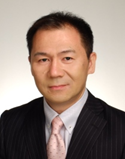 Yukitoshi Higashino, MFTA
NTAA Director / DZH Financial Research, Chief Technical Strategist of the Equity Research team

Yukitoshi is Chief Technical Strategist of the Equity Research team at DZH Financial Research, an investment information firm located in Tokyo, as Shanghai DZH Limited group. He leads development of technical strategies for client securities firms dealing in futures, ETFs, and CFDs. His main responsibilities range from analysis of major indices of the Asian and world markets and can extend to even individual stocks. Prior to this, he was a stock lending trader for foreign securities houses and a treasury stock trader for Mizuho Trust Bank. He was also an equity trader and a market analyst at securities firm.Yukitoshi serves as a Director of the Nippon Technical Analysts Association (NTAA) and the head of international business development Dept.

Akihiro Niimi, MFTA
IFTA Asia-Pacific Vice President / AIFAM Asset Management, President

Mr. Niimi is a president of AIFAM Asset Management Co., Ltd that works with large institutional investors on their alternative investments in Japan. Before joining AIFAM, he has developed and managed hedge fund type portfolios as well as traditional long only portfolios based on his quantitative approaches at various investment banks and securities firms in United Kingdom, U.S.A., Singapore and Japan. At Mitsui Sumitomo Trust and Banking, he conducted due diligence for the alternative investments and marketed their Japanese equity products to overseas investors, and established the firm's hedge fund incubation platform. Mr. Niimi is an Asia Pacific vice president of IFTA since 2016 and holds a MFTA.
Takashi Nakamura, MFTA, MBA, MA, CIIA, CFP, MRICS
IFTA Secretary, Development Director, and Asia-Pacific Affairs / Senior strategist,Tokai-Tokyo Research Institute

Takashi Nakamura is a senior strategist at Tokai-Tokyo Research Institute, mainly focusing on the Japanese stock market, including J-REIT utilizing technical analysis in combination with fundamental approach and behavioral finance theory. Prior to his current position, Takashi worked for both sell-side and buy-side, Yamaichi Securities, Merrill Lynch Japan Securities, Japan Investment Trust, Sompo Japan Asset Management, and Okasan Asset Management.
---
14 May

Trading: It's completely mental!

6 Battery Rd, #20-01
Singapore 049909


14 May (Mon), 7pm - 9pm
Outline
Cognitive Biases Overview

Introduction
The four dilemmas cognitive biases attempt to resolve
Loss Aversion
Anchoring Effect
Survivorship Bias
Confirmation Bias
Bandwagon Effect / Groupthink / Herd Behaviour
Endowment Effect
Availability Heuristic
Hindsight Bias
Post-Purchase Rationalisation
Attribution Bias
Framing Effect
Mental Accounting
Sunk Cost Fallacy
Gambler's Fallacy
Dunning-Kruger Effect

The Practical

Mechanical or Discretionary Trading – It's entirely your choice!
Trading Plans – Do we stick to them?
Instruments - Why do we trade what we trade?
Options – Too risky?

Click here to view the complete talk details
Speaker Profile
Paul McLaren is the managing director of Enhance Your Options Pty Ltd, an Australian-based company specialising in options education and training.

Paul's education and career are both broad and varied. He has worked as a farm manager, life insurance agent, high school teacher (Fiji), university tutor and lecturer, IT training manager (UK) and organisational change manager (AUS). It from this background, that he brings a very different perspective to most things that he applies himself to, financial education being one of them.

Having returned from 9 years living in the UK to his Australian homeland in 2012, he decided to fill a niche that he saw in providing quality financial education and training, particularly as it relates to options trading.

Not content to produce just another options trading course, he applied his skills and expertise in data manipulation and proven learning concepts to develop courses that enrich the learning experience. To facilitate this, several proprietary options training tools have been developed, the flagship of which is the RoToR Payoff Diagram®.

These tools and the courses that are based around them, are the culmination of 25 years' experience in adult education and training, technical analysis skills and over twenty years' experience in investing and trading, and a life of seeing things from a different perspective to others.

Paul is an entertaining and highly regarded speaker having delivered presentations in Australia, United Kingdom, Egypt, Malaysia and New Zealand and presented global webinars for the CMT Association and IFTA. He also recently presented at the IFTA 2017 Conference in Milan, Italy.
---
6 Jun

A Top-Down Approach to Investment

9 Raffles Place #30-02
Republic Plaza Tower 1
Singapore 048619


6 Jun (Wed), 7pm - 9pm
Outline
Macroeconomic and industry analysis
Geopolitical and socio-economic analysis
Asset Class analysis + sectoral analysis
Speaker Profile
Tan Buck Koon started his career in the financial industry as a management trainee with a Singapore's government-linked stockbroking arm more than twenty years ago. He had also worked in one of the largest bank-backed broking house in Singapore for many years until recently as an equity-trader cum trainer with a privately-held stockbroking house.

BUCK also provides regular investment commentaries and investment outlook for the Singapore market on Radio Capital 95.8. His reports and views are often quoted by the financial media including local press like Shin Min and foreign media, such as China's largest business circulation, 21st Century Business Herald. BUCK has frequently presented his investment views at numerous investor conferences organized by professional associations and mass media such as TASS, MediaCorp, etc., as well as financial institutions such as CMC Markets, Shares Investment, and Lim &Tan Securities.

As an academic, Buck was formerly a senior lecturer for University of Greenwich (U.K.) MBA program and University of Wolverhampton (U.K.) MBA program in Singapore. He was also officially designated as dissertation supervisor for both programs. In addition, BUCK was appointed by the University of Wales (Newport) as their MBA dissertation supervisor in Singapore. Of late, Buck has been lecturing extensively all over China as a visiting academic in Accounting & Finance (practice) at Nanjing Audit University (NAU), Shanghai Lixin University, HKU (Suzhou) and many other leading universities in China. At the same time, he is also the MBA lecturer for Concordia University of Chicago.

陈木坤在金融行业开始了他的职业生涯,于二十多年前在一家新加坡政府挂钩的证券机构,作为一位国有企业管理层培训生。 他也曾在新加坡最大的银行之一的附属证券机构工作多年,直到后来还担任一家私募证券机构的证券交易员和培训师。

他还在Capital 95.8上为新加坡市场提供定期的投资评论和投资前景。 他的分析和观点经常被包括当地报章媒体在内的金融媒体和中国最大的商业流通财经报道等外国媒体引用。木坤 经常在由TASS,MediaCorp等专业协会和大众媒体以及CMC Markets,  shares investment 和Lim&Tan Securities等金融机构组织的众多投资讲座和投资大会上发表投资看法及意见。

作为一名学者,木坤 (BUCK-巴克) 曾经是英国格林威治大学(U.K.)MBA课程和英国伍尔弗汉普顿大学(U.K.)MBA导师。 他也被正式指定为这两个项目的毕业论文导师。 另外,木坤 (BUCK) 也曾经被英国威尔士大学任命为新加坡MBA毕业论文导师。 近年来,木坤在南京审计大学(NAU),上海立信大学,香港大学(苏州)以及中国其他一流的大学进行会计与金融访问学者(专业)的讲授。 同时,他也是美国芝加哥Concordia大学的MBA导师。
---
25 Jul

Cycle Analysis on the Dow Jones Index (AGM will be conducted prior to the talk) Outline

This talk aims to equip participants with an understanding and knowledge of cycle analysis. You will learn the basics and principles of cycle analysis. This new knowledge will be applied on Dow Jones Index to test its effectiveness over 30-year period.

25 July (Wed), 6:30pm - 10pm

Red Velvet @ Landmark Restaurant
Village Hotel Bugis
390 Victoria Street, #05-01
Singapore 188061



[How to get there?]
Speaker Profile
Nicholas Tan has more than 20 years of experience in the area of foreign exchange (forex) trading. He worked for 13 years as a forex trader with banks in Singapore, gathering much invaluable experience in the process. He rose from the ranks to vice president, making millions for the banks in those years. From 2005 to 2008, Nicholas Tan was involved in the Diploma in Wealth Management Course at a private institute where he taught as a free lance lecturer, a module on forex and CFD Trading (stock market). In conjunction with Rank Books and Rank Seminar, Nicholas Tan has been running monthly forex trading classes since 2007. This class is now Singapore's longest running forex class, and has exposed hundreds of participants to his simple yet highly effective forex trading techniques. Besides a Bachelor Degree in Business Administration from the National University of Singapore, Nicholas Tan is also a Chartered Market Technician (CMT) and a Certified Financial Technician (CFTe).
Event Agenda
6:00pm Registration opens
6:30pm Buffet dinner (until 10pm)
7:30pm Annual General Meeting
8:00pm TASS Talk
[This event is only for TASS Members; Non members are welcomed to join as TASS member.]
---
2 Aug

How to combine Cycle Analysis (CA) and TA to profit from the last leg of the U.S. bull market and different investment asset classes Outline

This talk aims to equip participants with an understanding of Cycle Analysis (CA) and how it can be applied to forecast the direction of different investment asset classes. Derick will illustrate how to combine CA and TA to profit from the last leg of the bull market in Dow Jones to 30,000 and more and spot potential profit opportunities in commodities, currencies and bond markets.

9 Raffles Place #30-02
Republic Plaza Tower 1
Singapore 048619


2 Aug (Thu), 7pm - 9pm
Speaker Profile
Derick Tan has been an active trader and investor in the stock, commodities, currencies, bonds and property markets since 1999. Apart from Fundamental Analysis (FA) and Technical Analysis (TA), Derick is also a practitioner of the relatively unknown but amazingly accurate Cycle Analysis (CA).
He is the Founder and Principal Trainer of the "Timing & You" program, dedicated to raise awareness of the looming Sovereign Debt Crisis (SDC), guiding individuals to survive and profit from the devastating financial crisis through the period 2015-2022. Since the launch of Timing and You, Derick has accurately predicted the final low in Oil & Gold in Wealth Insider Summit Dec 2015, held in Kuala Lumpur. During the Wealth Insider Summit May 2016 held in Hanoi, Vietnam, he correctly forecasted the occurrence of Brexit. In July 2017, he also successfully called for the bottom of Bitcoin at the US$2000 level. His latest forecast came true when he predicted a correction in the U.S stock market within the first half of 2018.
Derick provides global asset strategies for High Net Worth Individuals (HNMIs) in Singapore, Malaysia, Indonesia, China, Myanmar and Vietnam to deploy and allocate their investment between different asset classes in different stages of macro market cycle. He is the invited trainer and speaker for AIA Singapore, CIMB Investment Bank Berhad, Kenanga (largest independent investment bank by equity trading volume and value in Malaysia), CMC Markets Singapore and Phillip Capital. Derick is also the Founder and CEO of Dreampreneur Pte Ltd, a company that engages in business ventures revolving accumulation, growth and management of wealth in 3 main areas: investment, marketing and property.
Derick has been featured in numerous media including Singapore's Shareinvestor, Indonesia's Jak TV and Pasfm92.4, as well as Malaysia's BFM89.9, CITYPlus FM, the Edge Malaysia, Smart Investor magazine and Fintech Headline Magazine.
You can also view Derick's profile in Chinese here.
---
27 Sep

Pick winning trades with this systematic method - relative strength overlay Outline
If you have been picking the right trends but sitting on slow performing trades, this systematic and visual method will help to separate the winners from the losers.
Learn to compare winners and losers by overlaying them on one chart.
Learn to make use of a free charting platform that has an overlay function or use 'off-the-shelf' solutions.
This method lets you pick forex, indices, commodities and even stock winners in your own personalised manner.
9 Raffles Place #30-02
Republic Plaza Tower 1
Singapore 048619


27 Sep (Thu), 7pm - 9pm
Speaker Profile
Soh Tiong Hum. Director, TerraSeeds Market Technician Pte Ltd. Trader, investor. @sohtionghum was picked 'Top 70 Forex Twitter in 2015'. Operates multiple strategies.
---
25 Oct

Elliott Wave Principles Outline

1) The Elliott Wave Principles: Discover the easy way in understanding Elliott Wave
2) The Elliott Wave Puzzle: Determine the formation of Elliott Wave patterns
3) The Elliott Wave Plan: Develop a Elliott Wave trading strategy
Revision on Elliott Wave with the 'young' patterns. Keep on learning and adopting principles which also keep modifying to suit the volatile markets. Nothing is permanent.

9 Raffles Place #30-02
Republic Plaza Tower 1
Singapore 048619


25 Oct (Thu), 7pm - 9pm
Speaker Profile
Ang Kar Yong was once featured in Channel News Asia's Money and a Social Guru on the eToro social trading platform where he led the path for more than a thousand traders in confusing market conditions by sharing his trading strategies through forums and blog posts. Today, he leads a team of traders and trainers at Alpha Play Trading School, coaching students from all over the world.
---
3 Dec

2019 Market Macro: Powell vs Trump; Trump vs Xi Outline

o US: Tariffs, fiscal deficit, Tax Cut; Politics
o China's challenges: foreign trade, domestic economy; currency, domestic debt, housing bubble
o Emerging Markets: Make or Break!!!
o Dollar; RMB; Oil; Interest Rates; Equity; Global Liquidity Flow/Money Supply.
o Singapore: Property; Banking; Offshore Marine Engineering; Hospitality; "GE".


9 Raffles Place #30-02
Republic Plaza Tower 1
Singapore 048619


3 Dec (Mon), 7pm - 9pm
Speaker Profile
Tan Buck Koon started his career in the financial industry as a management trainee with a Singapore's government-linked stockbroking arm more than twenty years ago. He had also worked in one of the largest bank-backed broking house in Singapore for many years until recently as an equity-trader cum trainer with a privately-held stockbroking house.

BUCK also provides regular investment commentaries and investment outlook for the Singapore market on Radio Capital 95.8. His reports and views are often quoted by the financial media including local press like Shin Min and foreign media, such as China's largest business circulation, 21st Century Business Herald. BUCK has frequently presented his investment views at numerous investor conferences organized by professional associations and mass media such as TASS, MediaCorp, etc., as well as financial institutions such as CMC Markets, Shares Investment, and Lim &Tan Securities.

As an academic, Buck was formerly a senior lecturer for University of Greenwich (U.K.) MBA program and University of Wolverhampton (U.K.) MBA program in Singapore. He was also officially designated as dissertation supervisor for both programs. In addition, BUCK was appointed by the University of Wales (Newport) as their MBA dissertation supervisor in Singapore. Of late, Buck has been lecturing extensively all over China as a visiting academic in Accounting & Finance (practice) at Nanjing Audit University (NAU), Shanghai Lixin University, HKU (Suzhou) and many other leading universities in China. At the same time, he is also the MBA lecturer for Concordia University of Chicago.

陈木坤在金融行业开始了他的职业生涯,于二十多年前在一家新加坡政府挂钩的证券机构,作为一位国有企业管理层培训生。 他也曾在新加坡最大的银行之一的附属证券机构工作多年,直到后来还担任一家私募证券机构的证券交易员和培训师。

他还在Capital 95.8上为新加坡市场提供定期的投资评论和投资前景。 他的分析和观点经常被包括当地报章媒体在内的金融媒体和中国最大的商业流通财经报道等外国媒体引用。木坤 经常在由TASS,MediaCorp等专业协会和大众媒体以及CMC Markets,  shares investment 和Lim&Tan Securities等金融机构组织的众多投资讲座和投资大会上发表投资看法及意见。

作为一名学者,木坤 (BUCK-巴克) 曾经是英国格林威治大学(U.K.)MBA课程和英国伍尔弗汉普顿大学(U.K.)MBA导师。 他也被正式指定为这两个项目的毕业论文导师。 另外,木坤 (BUCK) 也曾经被英国威尔士大学任命为新加坡MBA毕业论文导师。 近年来,木坤在南京审计大学(NAU),上海立信大学,香港大学(苏州)以及中国其他一流的大学进行会计与金融访问学者(专业)的讲授。 同时,他也是美国芝加哥Concordia大学的MBA导师。
---